Complete the Mass Effect trilogy with upcoming add-on content for all three platforms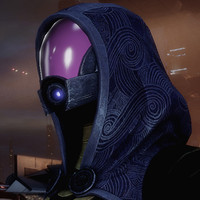 Y'know what I really, really love? When rumors become truth. Following BioWare's confirmation that they would be amending the controversial ending to Mass Effect 3, the beleaguered RPG developer has announced the upcoming Mass Effect 3: Extended Cut, due for release this coming summer.
BioWare has promised that the ending will "give fans further clarity into the ending of Mass Effect 3" and "deeper insights into how their personal journey concludes." More details were explained in the BioWare blog--while the Extended Cut DLC would expand the three main ending threads with additional cinematics and epilogue content, no further ending DLC was planned.
Topping all that (and silencing every "pay for the real ending" naysayer), the Extended Cut DLC will be free of charge for 360, PS3, and PC.
So what do you think about all this? I think it's nice to be able to finally put this thing to rest, but I'm still terrified of possible End of Mass Effect shenanigans.
via Destructoid, BioWare Blog