More novels, faster release schedule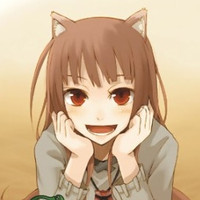 For those of you who crave more Spice and Wolf novels and want them faster, Yen Press's announcements this morning should have you counting your coins. The publisher has announced this morning on twitter that they have now also licensed volumes 7-9 of the 17 volume light novel series.
Additionally, instead of only releasing two volumes a year, they will be releasing three "going forward," meaning volumes 7-9 will all be out by June of next year. The 6th volume of Spice and Wolf will be released in North America on June 12, 2012.
via @yenpress
Image ©Isuna Hasekura / ASCII MEDIA WORKS ©Yen Press