Spring anime series does an on point parody of near mythical fighting game tournament moment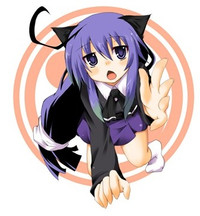 Spring anime series Acchi Kocchi is shaping up to be one of the most comedic of the season's shows and this next gag is sure to have fighting game fans and anime fans in stitches.
The scene sets up the legendary EVO 2004 match between Daigo Umehara and Justin Wong which led to the most impressive display of parrying in a high-level Street Fighter III Third Strike match. The moment was so popular that it helped draw attention to the then burgeoning scene, which has only grown by leaps and bounds since then.
For comparison, the actual moment in question:
I do love it when anime has fun with obscure references. What do you think of this one?
via SRK
---
Humberto Saabedra is the Editor-in-Chief of AnimeNews.biz, PhoneNews.com and an occasional columnist for Ani.me. He can also be found musing on his favorite 2D girls at @AnimeNewsdotbiz.