3-minute trailer shows off the hybrid movie/game release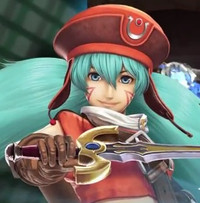 Fans who pick up the Japanese hybrid Blu-ray/DVD release of .hack//THE MOVIE are in for a treat when it comes out on June 28. As previously reported, the CG-animated film's THE WORLD special edition is packaged with a PlayStation 3 fighting game, and the latest trailer shows another mix of game and movie footage.
The hybrid package—which also comes with a mini theater pamphlet, 25 jacket-size posters, a 48-page art book, a special DVD, and more—will retail for ¥7,140 (about $85).
Via Andriasang