Distributor lands the complete live "Mighty Bomb Jack" challenge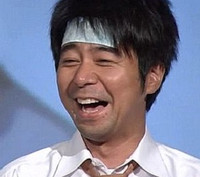 It was already sweet enough when we learned that Discotek Media would be releasing Game Center CX, AKA Retro Game Master, on DVD, but it looks like there are even more treats in store for the set. One of them, announced on Facebook, is an additional episode in the form of the live Mighty Bomb Jack challenge.
Comedian and GCCX host Shinya Arino threw down on Mighty Bomb Jack in the show's sixth season, and it remains one of his most brutal challenges yet. Thanks to the drama this Herculean task provided, Arino returned to the game during a live challenge, and Discotek is bringing the nearly two-hour event to its DVD set.
Kotaku streamed the original Mighty Bomb Jack show challenge during its 12-episode stint of running Retro Game Master. According to some hints Discotek has dropped, there may be even more surprises in store for the DVD collection, which includes both a Japanese track with English subtitles and the dubbed narration featured on Kotaku.