In honor of anime movie's fifth anniversary, Yutaka Nakamura attached to two more "Sword" projects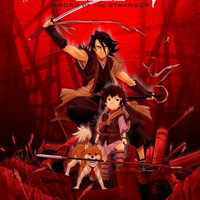 Recently, Ninja Scroll creator Yoshiaki Kawajiri told a Sakura-Con audience that he planned a second Ninja Scroll movie, and even had an attention grabbing sizzle reel, but never found funding for the project. Hopefully Bones has more luck with their Sword of the Stranger follow-ups, because they've said two are in the works.
In honor of the fifth anniversary of the 2007 nameless swordsman versus samurai versus Ming Chinese vanguard action-fest, @strangers_movie tweeted that Yutaka Nakamura is attached to developing two more Sword of the Stranger follow-ups. The specific platforms were not mentioned.
If you're not familiar with Yutaka Nakamura's work:
via Blog is War and @muhootsaver