Microsoft and 343 Studios lock down a date for Master Chief's next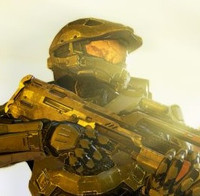 We'll be learning more about Halo 4 tonight on the Conan O'Brien show, but for now we have a firm release date from Microsoft and developer 343 Industries. Master Chief's adventures will continue in a worldwide Xbox 360 release set for November 6, 2012.
While Halo 3 closed out Bungie's original trilogy, Halo 4 kicks off a new story that takes place some time after those events, with Master Chief returning to "confront his own destiny and face an ancient evil that threatens the fate of the entire universe." Who's ready to see what 343 does with the next stage of Halo?
Via Destructoid