La empresa líder en transmisión de Anime y contenido Asiático lanza su página web en Español enfocada para su audiencia en Latino-América.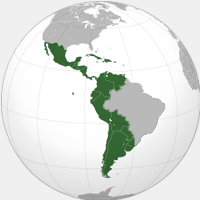 A partir de hoy, los aficionados (fans) del anime en toda Latino-América (incluyendo México y todos los países de habla hispana de Centro y Sur América) tendrán acceso a los últimos episodios de Anime, con subtítulos en español y el audio original en japonés. Los episodios de las actuales temporadas estarán disponibles de forma gratuita y con transmisión de anuncios, una semana después de haber sido transmitidos por la TV en Japón. Con la membresía premium, los miembros podrán disfrutar el acceso inmediato a los episodios con emisión simultánea, todos los catálogos de los episodios anteriores a la temporada actual y privilegios adicionales tales como videos de Alta Definición en 1080p, y sin interrupciones de publicidad.
Para el lanzamiento inicial , estará disponible la temporada de Crunchyroll Primavera 2012 con los siguientes episodios de emisión simultánea, con subtítulos en español para Latino-América: NARUTO SHIPPUDEN, SKET DANCE , BODACIOUS SPACE PIRATES, RECORDER AND RANDSELL, THE KNIGHT IN THE AREA, FATE/ZERO REMIX II, SENGOKU COLLECTION, SAKI: EPISODE OF SIDE A, SHIROKUMA CAFÉ, NARUTO SPIN-OFF: ROCK LEE AND HIS NINJA FRIENDS, NYARKO-SAN: ANOTHER CRAWLING CHAOS, FOLKTALES FROM JAPAN, HIIRO NO KAKERA, SPACE BROTHERS, UPOTTE, YURUMEI 3D, OZMA, YOU AND ME, MYSTERIOUS GIRLFRIEND X, KUROKO'S BASKETBALL, and TSURITAMA.
Un catálogo de selección de Series de BLEACH y GINTAMA también estará disponible con subtítulos en español, con emisiones simultáneas adicionales y catálogo de series que se incluirán después del lanzamiento.
Todos los espectadores latinoamericanos podrán disfrutar de las series de la actual temporada, con episodios libres de anuncios para los Miembros Premium, los que adicionalmente disfrutarán de más accesos y privilegios. Los espectadores pueden subscribirse a un servicio premium por un periodo gratuito de 14 días,
y tienen la opción de pagar con moneda local, así como con PayPal (en los países que tienen esta opción). El precio mensual para la Membresía Premium de Anime en los diferentes países es: Argentina: 20 ARS, Bolivia: 35 BOB, Chile: 2490 CLP, Colombia: 9900 COP, Costa Rica: 2490 CRC, República Dominicana 189 DOP, Guatemala: 39 GTQ, Honduras: 89 HNL, México: 69 MXN, Nicaragua: 109 NIO, Panamá: 5 PAB, Paraguay: 22000, PYG, Perú: 13 PEN, Uruguay: 99 UYU, and Venezuela 20 VEF.
Los episodios se pueden accesar desde Crunchyroll.com, aplicaciones gratis para iPad y iPhone, aplicación para Android, Google TV, Roku, Boxee, Vizio VIA, WD TV Live and canales afiliados y socios participantes
Los miembros premium de Crunchyroll tendrán acceso a la mayor selección de series de anime, con acceso inmediato para las series de emisión simultánea, sin anuncios y pueden verse en videos de calidad de 480p-to-1080p para algunas de las series. Más información sobre los diferentes planes de membresía se pueden encontrar en: http://www.crunchyroll.com/freetrial/anime/