Earned 15 million yen (US$185,000) in five years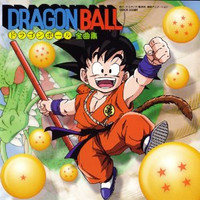 On April 18, Kanagawa Prefectural Police arrested a 33-years-old unemployed Korean man in Utsunomiya-city, Tochigi, on suspicion of selling 35 pirated DVDs to seven women in their twenties to forties via the Internet from September 20 in 2009 to October 2 in 2011. The pirated DVDs included the popular anime series Dragon Ball and the live-action adaptation of Satoru Hiura's manga Hotaru no Hikari. The price of the DVDs were 180 yen (US$2.21) to 500 yen (US$6.15). The suspect earned 11,780 yen (US$144.89) from them. He has admitted the charge. Furthermore, the police has suspected that he had sold 9,000 pirated DVDs to 500 people in 43 prefectures in Japan and had earned 15 million yen (US$185,000) since October 2007.
Nowadays it is impossible to find any pirated CD/DVDs at the retail stores in Japan. The stall keepers selling them have disappeared from the streets of the big cities like Tokyo and Osaka.
Will the Japanese police win the war against those illegal DVD sellers in the Internet? 
Source: Sankei, NTV News 24
Dragon Ball image © Bird Studio/Shueisha/Fuji TV/Toei Animation
---
Related:
Man Arrested for Uploading Toaru Majutsu no Index II, Resident Evil 4
College Student Arrested for Selling Pirated Anime DVD
Grad Student Arrested for Uploading "Boku wa Tomodachi ga Sukunai+" Manga
Man Arrested for Posting "Kamen Rider Fourze" on Korean Video Sharing Site
Man Arrested for Uploading Madoka Magica Episode
Man Arrested for Uploading Pirate-Themed Power Rangers "Gokaiger"
Bill to Punish Illegal Downloaders Planned by Opposition Party in Japan
30 People Arrested for Illegal Uploading in 3 Days
Teacher Suspended from Office for 2 Months for Uploading K-ON, Haruhi, Oreimo
Man Sentenced to 12 Months in Prison for Posting Gundam UC on Nico Nico Douga
Six Men Arrested for Uploading ONE PIECE Manga
"Oreimo", "Haruhi", "Suite PreCure" Uploaders Arrested
Famous Illegal Anime Uploader Finally Arrested
Primary Teacher Arrested for Uploading K-ON!! Episode
Man Arrested for Selling Pirated ONE PIECE DVD at Auction Site
Man Arrested for Uploading "Toaru Majutsu no Index II"
Man Arrested for Posting Gundam UC 3 on Nico Nico Douga
JSDF Officer Arrested for Uploading "Pani Poni" Manga
Pirated ONE PIECE DVD Seller Charged
Police Raid Illegal Anime Uploader's House
Bakuman Anime Uploader Arrested
Man Arrested for Uploading Movies on Nico Nico Douga
Ichigo Mashimaro Manga Uploader Arrested
Man Arrested for Uploading Arashi Videos on YouTube
ONE PIECE Film Uploader Arrested
Another Illegal Anime Uploader Referred