Don't play with your food, AKB!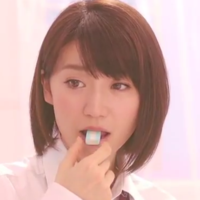 Turns out the Japanese Broadcasting Ethics and Program Improvement Organization got some mail over that commercial for Puccho candy featuring AKB48. If you missed it, the girls share the soft little sweets mouth-to-mouth with no lack of lips brushing. The major complaints included:
- Seems like kids would imitate it.
- It comes off like they are playing with their food.
- Please stop these commercials which are lacking in quality. Relaying food mouth-to-mouth is unsanitary and gross.
Specifically, of 116 young people who had an opinion on the commercial, most said the scene of sharing candy mouth-to-mouth made them feel unpleasant.
Did YOU feel unpleasant? Let us know in the comments if your sense of ethics is feeling bruised.
Source: Cinema Today via @neojaponisme