A year of quarterly "Code Geass" side story starts this summer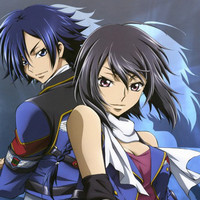 Singer, pianist, composer, and occasional actress Ichiko Hashimoto (RahXephon) has let it slip that Sunrise's plans for Code Geass: Akito of the Exiled is to produce a four-episode direct to video OVA, along the lines of what they've recently done with Mobile Suit Gundam Unicorn. The 50-minute episodes will be screened in limited theatrical runs, then released on Blu-ray on a quarterly schedule starting this summer.
The mecha drama side story is set in a European war zone that a unit from Area 11 (Japan) has been sent into.