Sanity points reach zero for "Nyarko-san" fandom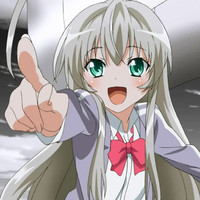 Anime attire/goods maker Cospa has been infected by Nyarko-san: Another Crawling Chaos insanity. In fact, a "SAN=0" zero sanity t-shirt is scheduled for late May. A cosplay version of the series' female school uniform will also be offered in July.
The grey shirts will be available in three sizes for ¥3,045 ($37).
The jackets and skirts are available in four sizes for ¥35,700 ($436) and ¥17,850 ($218), respectively.