Is it a sequel? A new IP? A crossover?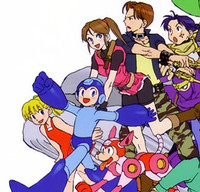 Next week's upcoming issue of Japanese gaming magazine Famitsu will be mainly Capcom-centric, according to Famitsu's website. In addition to feature coverage of Resident Evil's anniversary celebration including a strategy guide and an interview regarding Operation Raccoon City, there will be an "unexpected" reveal for a big new Capcom title.
There's no information so far on what this new title will be, but speculation is running wild, with everything from Capcom vs. SNK 3 to an HD remaster of Dreamcast fighter JoJo's Bizarre Adventure being suggested. My money is on the Darkstalkers revival that Yoshinori Ono mentioned awhile back. What do you think? What would you like to see from this now expected "unexpected" reveal?
via Shoryuken