Manga serialized in Monthly Comic Zero-Sum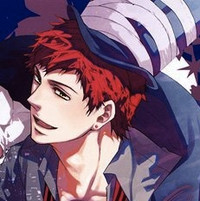 The 9th volume of Touya Mikanagi's Karneval went on sale today with a wrapper proclaiming an anime adaptation is in the works for the fantasy series:
The story follows the journey of a boy called Nai who is looking someone called Karoku with only a bracelet as a clue. Through a series of unfortunate events he winds up partnered with a thief called Gareki and they learn that the bracelet is actually an ID from the defense organization called "Circus."
The fifth drama CD was also just released, and people who buy both at Animate stores get a manga short as a present. There's also a campaign on the mobile website where purchasers can take a quiz to win other bonuses: a mini drama about Nai and Gareki drawn by Mikanagi, audio messages from voice actors Hiro Shimono (Nai) and Hiroshi Kamiya (Gareki), and a 4-panel comic (also by Mikanagi).
The official website is also celebrating the anime project:
Anyone familiar with this series? The characters seem like they would look good in action!
via Natalie