Nintendo of America registers fireemblemawakening.com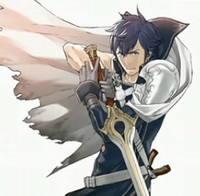 Sometimes news can be so gloriously cruel. So much cool stuff comes out in Japan on a regular basis, and we only see a fraction of it in North America. One of the most wanted titles on Nintendo 3DS is Fire Emblem: Awakening, and a new domain name registration provides a glimmer of hope for a U.S. release.
Nintendo of Europe has already confirmed Awakening for release in PAL territories, and now Nintendo of America has registered the URL fireemblemawakening.com. We may have to wait until E3 to find out if Nintendo plans to bring Intelligent Systems' latest strategy-RPG stateside, but hopefully this will keep fires of hope burning for those looking forward to some Fire Emblem action on 3DS.
If you missed it, the last trailer released provides five minutes of hot footage.
Via Siliconera