Movie along with "My Boyfriend is a Pilot 2012" will be hitting Japan July 26th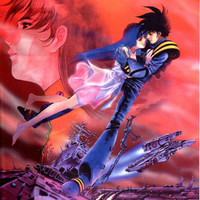 Along the lines of how the last Macross F movie was recently handled, the classic movie retelling of the original Super Dimensional Fortress Macross series is set to be released on Blu-ray with an original game. In this case, Macross: Do You Remember Love? along with My Boyfriend is a Pilot 2012 will be hitting Japan on July 26th.
The set will consist of the HD remaster of the 1984 Do You Remember Love movie and a new PS3 game, My Boyfriend is a Pilot 2012, on the same Blu-Ray disc, while also including a 90-minute bonus Blu-ray with commercials, trailers, and more related videos, a full-color booklet, a mini-size theatrical pamphlet, a mini poster collection, a special box, and other bonuses including magazine covers from the era of the film's release. Pricing for the anniversary box is set at ¥13,800, while the regular version is priced at ¥7,140.