Power Rangers' Saban picks up rights for $10 million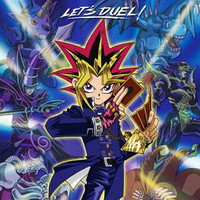 Following its April, 2011 filing of Chapter 11 bankruptcy, 4Kids has sold its rights to the Yu-Gi-Oh! anime property to Kidsco, an affiliate of the Saban Capital Group, of Power Rangers fame. Pending approval by the United States Bankruptcy Court for the Southern District of New York, the rights will go for $10 million.
The full form 8-K filing can be read here.
Though far from its peak, Yu-Gi-Oh! is still considered a valuable property. Specialty retailer news site ICV2 ranked it the #3 collectible card game in 2011, following Magic: The Gathering and Pokémon.
4Kids will stay in the field with newly licensed, 52-episode anime-inspired Italian cartoon Beastkeeper.
CORRECTION: Kidsco has made a $10 million on 4Kids' asset and not completed a purchase. The auction of the rights is scheduled to take place June 5th