Teszuka Pro's adaptation of children's classic hits Japanese theaters in July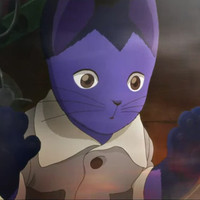 The works of children's writer/poet Kenji Miyazawa are beloved by many and influenced anime and manga greats from Leiji Matsumoto to Hayao Miyazaki. That's probably why the bankruptcy of an anime studio couldn't stop Miyazawa's The Life of Guskou Budori from returning to theaters.
Earlier attempts to adapt Miyazawa's odyssey of survival through natural disaster, The Life of Guskou Budori, at Group TAC (the animated Street Fighter II movie, Captain Tsubasa) nearly collapsed when TAC went bankrupt following the death of studio head Atsumi Tashiro. However, it was revived when producer Yoshihiro Shimizu (Black Jack The Movie, MURAMASA, Astroboy) brought the project to Tezuka Productions. Their adaptation hits Japanese theaters July 7th.
The Life of Guskou Budori was previously adapted by Ryutaro Nakamura (Kino's Journey) in 1994.