Classic RPGs and platforming action, now available on Steam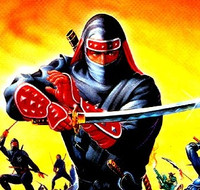 If there's one way to easily get me to blow a lot of money on video games all at once, it's a Steam sale. The PC gaming backlogs of a lot of people are about to get a little bigger, as a handful of classic 16-bit titles have been released in the SEGA Genesis Classics Pack 5.
Beyond Oasis is joined on the RPG front by Phantasy Star II, Phantasy Star III: Generations of Doom, and Phantasy Star IV: The End of the Millennium. Gamers who crave a more action-oriented experience can cut some bad guys down to size with Dynamite Headdy, Revenge of the Shinobi, Wonder Boy in Monster World, Vectorman 2, Golden Axe III or Streets of Rage 3. While each individual game is $2.99 apiece, you only have to pay $7.50 for all ten of them.
I, for one, have a lot of Phantasy Star to play--what about you? Will you be picking up this really well-rounded set of classic games?
via Destructoid