Distributor to make more dub cast announcements in the future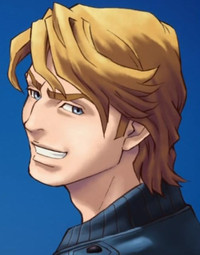 Lost in the excitement of the Toonami block being revived, Viz Media also made its own long-awaited announcement when it announced the first English dub cast member for the forthcoming release of fan favorite Tiger & Bunny earlier today.
Going down the line and starting with the King of Heroes in the series, Sky High/Keith Goodman will be voiced by none other than Patrick Seitz of Hellsing Ultimate and One Piece fame, with more announcements expected ahead of this summer's convention season. Viz Media is expected to release the series during the 4th quarter of the year, but has yet to confirm release dates.
Anyone have any guesses on who could voice the titular Heroes and the rest of the crew?
---
Humberto Saabedra is the Editor-in-Chief of AnimeNews.biz, PhoneNews.com and an occasional columnist for Ani.me. He can also be found musing on his favorite 2D girls at @AnimeNewsdotbiz.