What could be next for the Absolutely Lovely Children?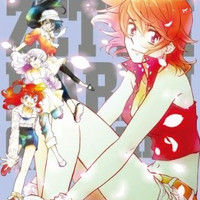 Having already had a TV and an OVA, apparently something else is in the works for Takashi Shiina's Zettai Karen Children (aka Psychic Squad). The band around the 30th volume of the Zettai Karen Children manga, which went on sale yesterday in Japan reveals that a new project is coming:
Written on the band is:
"New Project Begins-!
Something happens to the abs. children this year!?
Wait for the next volume for more information!"
The next volume should be available this Fall.
via 0takomu
Image ©Takashi Shiina / Shogakukan