Starting June 21st on TV Tokyo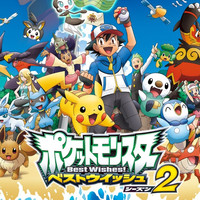 After almost two years, (and getting a new closing theme today) Pokémon Best Wishes! is getting an official "Season 2." New adventures and new pokémon await Satoshi and co. in East Unova. (Note: The location has been updated after confirming a typo in TV Tokyo's video description as compared to the official website. Thanks to CR user Gregzy for the tip!) Here's a 30 second preview:
Pokémon Best Wishes! Season 2 kicks off June 21st.
Pokemon Best Wishes! Official Site
via TVTOKYO