Picks from creative Japanese people for Switch magazine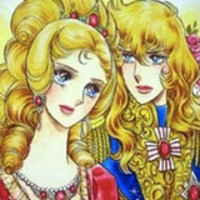 The June issue of Switch features a special segment about what manga teaches us about love and passion. In addition to a photo session with Kyary Pamyu Pamyu and a handful of interviews and essays, ten masterpieces of romance manga were chosen by a battery of Japanese actors, artists, musicians, and more. Did your favorite manga love story get selected?
The Rose of Versailles - Selected by photographer and film director Mika Ninagawa - "Since we live in a time when men and women are equal, André's kindness sinks in even more."
Riyoko Ikeda's '70s historical drama follows a Oscar François de Jarjayes, a girl raised as a boy during the years leading up to the French revolution.
Touch - Selected by writer and director Eri Omiya - "Love's true depth might stem from watching over someone rather than seeking them."
Mitsuru Adachi's '80s baseball manga features a protagonist with a crush on the girl next door.
Honey and Clover - Selected by musical artist Sugashikao - "Five people who aren't really making it at life or love. From them, you'll learn the 'process' of adolescence and growth."
Chica Umino relates the lives and loves of five art students.
Mysterious Girlfriend X - Selected by actor and musician Gen Hoshino - "Manga about deepening affection are normal, but not so much manga about deepening passion."
Riichi Ueshiba depicts Akira Tsubaki's literal love sickness after tasting Mikoto Urabe's drool.
Aidoru wo Sagase ("Search For Your Idol") - Selected by mangaka Shimaomaho - "There's no denying that 'real [love]' and 'just playing around' exist."
Mayumi Yoshida's '80s romance follows a college student who wavers between two very different guys.
I Love Her - Selected by musical artist Miu Sakamoto - "I think the question of whether you can believe in that moment of two hearts understanding each other is important."
Aya Ikuemi examines what happens when transfer student Hana falls for a guy who turns out to be one of her teachers.
Bakuman. - Selected by actor Hirofumi Arai - "You should up your girl power by learning how to behave like a heroine."
Tsugumi Ohba and Takeshi Obata's tale of aspiring manga artists features characters who promise to marry each other once they reach their respective career goals.
Partner - Selected by manga researcher Yamadatomoko - "Rather than 'I won't do it' say, 'I'll give it a shot.' Experience gives people depth."
Tomoko Naka's '80s dance manga is about how Matsurika gets into ballroom dancing after meeting a couple guys at a disco.
Yes It's Me - Selected by actress Fumi Nikaidō - "Give the rampant 'common love stories' a candid reset!"
Tomoko Yamashita's 2009 boys love compilation contains six stories.
Strobe Edge - Selected by idol Erena Ono - "Let's never forget the importance of 'being pure.'"
Io Sakisaka's high school romance follows Ninako, who falls in love with a guy who already has a girlfriend.
Did you get any new recommendations through this list? What has romance manga taught you about love? We await your comments below!
Meanwhile, all the selectors wrote personal accounts of why they chose the manga they did, so if you have the Japanese chops, definitely check out the June issue of Switch!