"Escape or Die" takes place on filming ground for horror movies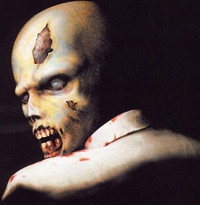 While there are ways to get a "real" horror movie experience, Capcom is pairing up with Zepp Live Entertainment for a special promotional event to celebrate Resident Evil's 15th anniversary.
From July 19th to August 31st, participants of "Escape or Die" will have to escape from an abandoned hospital whose surgery rooms, patient waiting rooms, labs and more have been redesigned to look like scenes from the world of Resident Evil. The hospital itself--Tamai Hospital Studio--has often been used as a set for horror movies.
Right, it's the middle of the day and my skin is still crawling. This place just feels off.
Tickets start at ¥3,150 (just under $40), but there's no word as to whether or not you'll need to find Gold and Wood Emblems as well as multicolor card keys to escape from the hospital. I'm sorry, you can still "solve the puzzle" by kicking the damn door down, especially if you're being chased by zombies.
Would you want to try out an event like this? Or are traditional haunted houses and cornfield mazes more your thing?
via Andriasang