3DS strategy-RPG and its permanent character deaths set for early 2013 release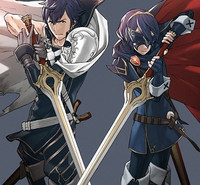 Fire Emblem fans, hold on to your butts: IGN's Rich George spoke with Reggie Fils-Aime and confirmed that the series' first 3DS entry, Fire Emblem: Awakening, will be making its way to North America.
No details were given other than a vague release window of "early 2013," but this is pretty awesome news! I'm always looking for a new reason to keep my 3DS glued to my hands (right now, it's Aliens: Infestation). What do you think? Will you be picking up Fire Emblem: Awakening when it hits Stateside?
via Gaming Unwrapped
Thanks to theskyflame for the tip!