Anime fans across Australia voted for their most favorite anime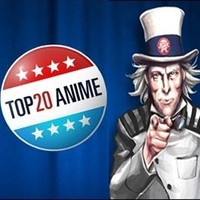 Madman Entertainment, a major anime distribution company in Australia and New Zealand, has revealed the result of their voting competition "Top 20 Anime titles of all time". The competition featured 100 anime titles from the Madman catalog, including the classics like AKIRA, Ghost in the Shell, Dragon Ball Z, My Neighbor Totoro, and such. The fans could vote for only the titles distributed by Madman legitimately since its founding in 1996.
The online voting was conducted from March 9 to April 5. After the voting ended, Madman had revealed the top 20 titles one by one on their website. Finally, the No.1 title was announced this week, on June 13. What do you think about the Australian anime fans' choice?
1. Neon Genesis Evangelion
2. Fullmetal Alchemist
3. Dragon Ball Z
4. Death Note
5. NARUTO

6. Code Geass
7. Cowboy Bebop
8. Bleach
9. Howl's Moving Castle
10. Spirited Away
11. AKIRA
12. Black Butler
13. ONE PIECE
14. Ouran High School Host Club
15. Fruits Basket
16. Fairy Tail
17. My Neighbor Totoro
18. Ghost In The Shell
19. Astro Boy
20. Elfen Lied
Source: Madman Entertainment Blog
© GAINAX-khara/Project Eva
© Hiromu Arakawa/Fullmetal Alchemist Production Committee/MBS
© Bird Studio/Shueisha/Toei Animation/Fuji TV
© Tsugumi Ohba・Takeshi Obata/Shueisha/VAP/Madhouse/NTV/D.N.Dream Partners
© Masashi Kishimoto, Scott/Shueisha/TV Tokyo/Pierrot
© SUNRISE/Project Geass/MBS]
© Tite Kubo/Shueisha/TV Tokyo/Dentsu/Pierrot
© Nibariki/GNDDDT
© Studio Ghibli