The organizer needs at least 500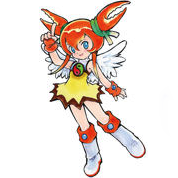 Tottori Prefecture in Japan is planning to hold the 13th International Comic Artist Conference/International Manga Summit in Tottori in Yonago-city on November 7-11 this year. Although the five-days event needs at least 500 volunteers to take care of 30,000 expected visitors, they have accepted only 14 applications so far.
The International Comic Artist Conference is an international symposium on manga and comic. About 400 domestic and foreign artists are expected to join the event. There are two types of volunteer works that the organizer needs, interpreting and general practice including traffic control. The organizer estimates that they will need at least 20 interpreters and 80 staff for general practice in a day, 500 in
five days total. However, there have been only 6 applications for the interpreters and 8 for the general
practice staff. The person in charge said, "We still have four months till the event starts, but it is
totally unclear that we can find enough volunteers by then." He also admitted that the reason for few
applications might be poor recognition of the event among the people in the region.
Anyone who wants to sign up and help the event as a volunteer can get more information at
http://manga-tottori.jp/?id=396
Tottori AniKaru Matsuri mascot "Ritotto" designed by Takami Akai (GAINAX)
Source: Yomiuri Shimbun
© Takami Akai
© Tottori AniKaru Matsuri Executive Committee