Aniplex USA holds its own panel at Anime Expo and lets loose on new developments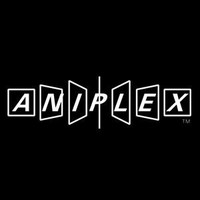 Following up, Aniplex USA held its own panel today at AX, though it was mostly a rehash of its previous panel held during Fanime with re-confirmations of previous details sprinkled with new info.
The rehash with new info where noted:
OreImo will be re-released later this summer in a lower-priced DVD edition Release is now set for July 10th with a new two sided poster included along with clean OP/ED
Baccano! will be re-released following its previous limited Blu-Ray box release Release is now set for July 31st with the pre-order period starting on July 2nd
Bakemonogatari will feature dual subtitle streams with dialog only and dialog/sign text options included. Still no details on release date or pricing.
The new info:
Last year's Mikunopolis in LA concert and special event will be released by Aniplex USA with a new site going live with more information.
Blue Exorcist will be dubbed after all as a part of a new partnership with Viz Media's Neon Alley online broadcast network, with

Bryce Papenbrook as the English voice of Rin and

Johnny Yong Bosch as the English voice of Yukio. The

dub will be completed this September in time for the launch of Neon Alley. Many people who purchased the sub-only DVDs became upset at this news.
With the biggest pieces of news being the Blue Exorcist dub and the Mikunopolis US release, anyone expecting more from Aniplex this year?