Free-to-download, free-to-play MMORPG sequel hits July 4th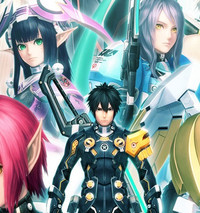 The last time we got a look at Phantasy Star Online 2, a few promo videos showed off the game's opening and a look at the beta. The massively multiplayer sequel goes live this coming Wednesday, July 4th, and Sega has released a new trailer showing off some of the weapons, environments, and costumes you'll be seeing.
PSO2 will not only be free-to-download, it will also be free-to-play with a Level 30 cap. For those of you who want a physical copy, the Phantasy Star Online 2 Premium Package will be released on September 13th with a copy of the game, download codes for a "Mag Evolution Device," and codes for a set of five special in-game weapons.
I think I have enough self-control to start playing this and not disappear for a week. Personally, I wouldn't mind seeing a return to the classic single-player Phantasy Star titles of old--what about you? Who's looking forward to the release of Phantasy Star Online 2, or hoping for a US release?
via Andriasang