...and Vampy is involved!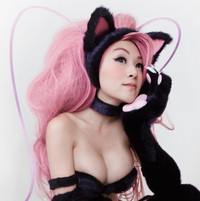 If you can faintly hear a low rumbling sound just on the edge of your perception, then ok, fine no worries. That's only the sound of San Diego Comic Con on the horizon, its full force soon to be unleashed as hundreds of thousands of nerds begin to gather in sunny Southern California for opening day on Thurs/12.
While we expect plenty of news to emerge from this, the mother-of-all-cons, we'd like to get the party started right away by doing a plug for what looks like a pretty cool project.
Comics and videogames are, after all, strikingly similar to chocolate and peanut butter: (You can probable see this coming a mile away…) "Two great tastes that taste great together". And if any proof be needed, prepare yourself for the debut of the "Marvel vs. Capcom: Official Complete Works" art book from Udon Entertainment!
While the mass market softcover is due in November, the early birds will be able to get the jump at San Diego Comic Con, tomorrow July 11, when the special event-exclusive hardcover edition goes on sale at SDCC.
As for the content, Udon's official hype machine spins it best: The art book collects all of the official artwork, sketches, and bonus material from all of Marvel and Capcom's video game collaborations—from 1993's The Punisher arcade game right up to 2012's Ultimate Marvel vs. Capcom 3.
Compiled by Udon with the help of Capcom and Marvel, this is the first time this material has ever been collected in one place—on either side of the Pacific.
(I'll confess my heart skipped a beat when I read "The Punisher arcade game", the legacy of a misspent youth and countless tokens whittled away at Chuck E. Cheese.)
And then there's the VAMPY factor. Yes, Vampy, AKA Linda Le, cosplay queen and Crunchyroll Live Show Supporter is involved in this endeavor. To wit:
Purchasers of the Hardcover edition of the "Marvel vs. Capcom: Official Complete Works" art book at the Udon booth for Comic Con will receive a free limited edition print of Vampy cosplaying as Felicia from Darkstalkers. Vampy will be on hand to sign them as well.
So there you go. Marvel vs. Capcom with Vampy as referee. San Diego Comic Con is already off to a good start.