Designed and produced by famous Vocaloid creator Lamaze-P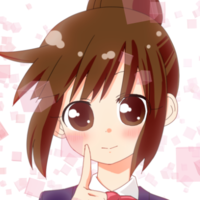 Shirona Muronashi is a heroine character designed by famous Vocaloid creator Lamaze-P. Because of her huge popularity among the fans, a fan-made anime project "Let's make an anime movie with Shirona-tan" was launched in October 2011. Finally, their first video "Shirona Anime OP" was released on July 9 this year.
Shirona Muronashi is a 10th grade high school girl. Her height is 150cm and weighs 40kg. She belongs the rhythmic sportive gymnastics club, though she is non-athletic in sports. She doesn't like vegetables, but can drink vegetable juice.
The project still need more volunteer staff in the position of key animation, inbetweens animation, and background arts (landscape, building) for the future anime movies. If you are interested in
supporting the project, please make contact with them via this from.
"Shirona Anime OP" (non-credit ver.)
Source: Hatsune Mikumiku
© Lamaze-P/Shirona Team