Essay manga "Welcome to the Erotic Bookstore" and western graphic novel adaptations also announced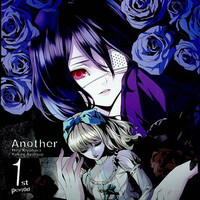 Yen Press had some exciting and unexpected licensing announcements to make at San Diego Comic-Con. In addition to the manga versions of the horror series Another and upcoming Madhouse survival action BTOOOM!, they've picked up essay manga Welcome to the Erotic Bookstore.
Non-manga from the publisher include a single volume adaptation of Brent Weeks's fantasy The Way of Shadow, coming in 2013, a graphic novel of Miss Peregrine's School for Peculiar Children Story by Ransom Riggs and ZOO: The Graphic Novel by James Patterson, with Michael Ledwidge, Art by Andy MacDonald for November.
From their official announcement:
BTOOOM! is a debut manga series by Junya Inoue originally published by Shinchosa Publishing. Ryota Sakamoto, one of the top-ranked players of BTOOOM!, an online battle game, wakes one evening to discover he's now in a real-life version of his favorite game, forced to battle other players to the death to survive. The first volume is slated for a Spring 2013 release.
Welcome to the Erotic Bookstore by Pon Watanabe is a unique comic memoir orginally published by Media Factory relating the author's experiences managing a used bookstore when the owner decides to add erotic paraphernalia to their product mix. This two-volume comic essay will be released as a digital exclusive with the first volume to be released in Winter 2012.
Another by Yukito Ayatsuji is a popular duo of mystery/horror novels from Kadokawa Publishing that follows a boy named Koichi Sakakibara who finds himself caught up in a web of mysterious deaths at his middle school and investigates their connection to a girl who died in the same class in 1972. The overwhelming success of these novels spawned a twelve episode anime adaptation as well as a four-volume manga adaptation by artist Hiro Kiyohara. In addition to the novels which will be released as digital exclusives, Yen will be collection the four-volume manga adaptation as a single volume omnibus edition.
ZOO: The Graphic Novel by James Patterson with Michael Ledwidge, art by Andy MacDonald: Yen Press continues its partnership with James Patterson in this grisly adaptation of Patterson's first scientific thriller, Zoo, releasing November of this year. Zoo: The Graphic Novel will be done in a Western comic style as an oversized jacketed hardcover edition by American comics veteran Andy MacDonald.
MISS PEREGINE'S HOME FOR PECULIAR CHILDREN: The Graphic Novel by Ransom Riggs: Adapted from Ransom Riggs bestselling novel, Miss Peregrine follows a teenage boy after the death of his grandfather. Jacob's grandfather always told the most outlandish stories about the children's home where he grew up… Imagine Jacob's surprise when he learns his grandfather's stories were true! Miss Peregrine will be coming in 2013.
THE WAY OF SHADOWS: The Graphic Novel by Brent Weeks: The first book of the Night Angel Trilogy, adapted as a Western-style graphic novel! An incredible epic fantasy full of assassins and intrigue! The graphic novel will be available in 2013.
via @debaoki
------
Scott Green is editor and reporter for anime and manga at geek entertainment site Ain't It Cool News. Follow him on Twitter at @aicnanime.