Could these all be leading up to a second "Avengers" movie?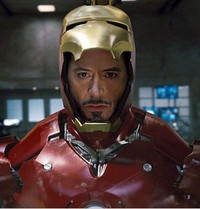 As good as The Avengers was, a lot of that had to do with the groundwork laid by previous Marvel movies. Iron Man, The Incredible Hulk, Iron Man 2, Thor, and Captain America: The First Avenger got all the origin stories and character introductions out of the way, so Marvel Studios could point all the heroes at a threat and let them do what they do best.
The new line-up of Marvel movies sounds impressive, and features the return of Marvel's Big Three, as well as a number of new faces.
Iron Man 3 is set for release on May 3, 2013. Tony Stark will take on The Mandarin (played by Ben Kingsley), with Gwyneth Paltrow, Jon Favreau and Don Cheadle naturally reprising their roles from Iron Man 2.
Thor: The Dark World brings back Marvel's high-fantasy hero on November 8, 2013. Aside from Chris Hemsworth returning to make men and women around the world swoon at his manliness, no other details are available. I'm hoping for Enchantress, Surtur, and other assorted terrors from Norse mythology.
Captain America: The Winter Soldier will adapt one of the greatest storyarcs in Marvel history on April 4, 2014. Tracking down a deadly Russian assassin known as the Winter Soldier, Cap will find that his enemy is closer to him than he ever realized.
Guardians of the Galaxy sweeps into action on August 1, 2014, focusing on Marvel's lesser-known spacefaring heroes. The concept art (above) shows off Drax, Rocket Raccoon, Groot, and more, who will no doubt be dealing with the machinations of Thanos (he was the purple guy at the end of The Avengers who gave Loki his army).
Ant-Man was also announced, with no release date yet. The adventures of genius scientist and terrible husband Hank Pym will be directed by Edgar Wright (Shaun of the Dead, Hot Fuzz), who has yet to ever make a bad movie.
While I'm surprised by some of the choices, I'm just happy to see the Marvel Cinematic Universe expanding, and I hope these movies can live up to the standard set by previous ones. Are you looking forward to this line-up of Marvel movies?
via Marvel.com