Social-game giant Gree teams up with the "Shonen Jump"-based phenomenon "Bleach!"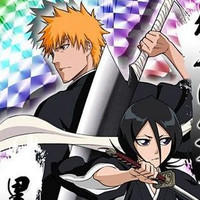 The cross-media phenomenon based on Tite Kubo's manga Bleach has just added another media, social games, to the long list of manga, TV anime, movies, goods, etc. One of the top companies making social games in Japan, Gree, has started registering players to take part in the upcoming game tentatively titled BLEACH X GREE.
As the player, you would start out as a rookie Soul Reaper just arrived in Karakura Town. You'll have to solve various problems to receive cards and items, but you don't have to do your battles alone! You can combine with other Soul Reapers to overcome obstacles and get rewards.
At present, the game is only going through initial registration of Japanese players. The actual game service isn't expected to start until the end of August, 2012.
So is being a Soul Reaper with friends something you're hyped to do?
©Tite Kubo/Shueisha, TV Tokyo, dentsu, Pierrot
©Gree, Inc.