"Street Fighter IV" co-developers planning new entry for obscure but beloved fighting series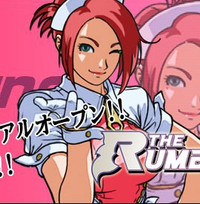 Street Fighter IV was good--damn good, in fact, and a lot of that had to do with fighting studio Dimps helping with the development. Dimps is known among obsessive hardcore fighting game fans as the developers of Sega and Sammy's 2D fighter The Rumble Fish, which used the same Atomiswave graphics engine as some later King of Fighters titles and Mark of the Wolves.
Originally, Sega and Sammy held the rights for The Rumble Fish and The Rumble Fish 2, but Dimps has announced that it now completely owns the game it developed, and has opened an official site with character art and information about the games. There are no specific details, but Dimps is definitely working on a new Rumble Fish project--could a new game be in the works, or will we be starting off with an HD re-release like Street Fighter III: 3rd Strike and Guilty Gear XX Accent Core Plus R?
In my opinion, the closest recent gameplay equivalent to The Rumble Fish was The King of Fighters XIII, with its emphasis on smart meter use, spacing, and strategy. Do we have any Rumble Fish fans here eager to rejoin the F.F.S. (Fight for Survival) Tournament, or join the battle for the first time?
via Shoryuken