Old favorites fight for spots among the new hotness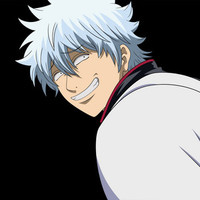 Recently, over 4,000 Japanese fans responded to a free-for-all Biglobe poll asking to name the most laugh out loud funny anime. There was definitely a discernible recency bias. Brand new Joshiraku and Binbō-gami ga! made the list, but so did classics like Crayon Shinchan and Genius Bakabon, as well as semi-forgotten gems like Ninja Nonsense.
1. Gintama
2. Daily Lives of High School Boys
4. Nyarko-san: Another Crawling Chaos
5. Baka and Test
6. Seitokai Yakuindomo
7. Masuda Kōsuke Gekijō Gag Manga Biyori
8. Sket Dance
9. Joshiraku
10. Yondemasuyo, Azazel-san
11. Binbō-gami ga!
12. (tie) Full Metal Panic? Fumoffu
12. (tie) Crayon Shin-chan
15. (tie) Kill Me Baby
15. (tie) Arakawa Under the Bridge × bridge
17. Nisemonogatari
18. Mitsudomoe
19. Heaven's Lost Property
20. Tantei Opera Milky Holmes
21. Is This a Zombie?
22. My Bride is a Mermaid
23. Galaxy Angel
24. Sayonara, Zetsubou Sensei
25. Sakigake! Cromartie High School
26. Hidamari Sketch
27. Dr. Slump
28. Bludgeoning Angel Dokuro-Chan
29. Lucky Star
30. (tie) School Rumble
30. (tie) Jinzo Konchu Kabuto Borg VxV
32. (tie) Beast Wars: Super Lifeform Transformers
32. (tie) Maria Holic
34. gdgd Fairies
35. Ninja Nonsense
36. (tie) Beast Wars: Super Lifeform Transformers Returns

36. (tie) Astro Fighter Sunred
38. Patalliro!
39. Kemeko Deluxe!
40. (tie) Original Genius Bakabon
40. (tie) Sunshine Jewel Pet
42. Genius Bakabon
43. Di Gi Charat Nyo!
44. Stop!! Hibari-kun!
45. Jewelpet Kira☆Deco—!
46. His and Her Circumstances
47. (tie) Detroit Metal City
47. (tie) Carnival Phantasm
49. (tie) Excel Saga
49. (tie) Love Hina

Not only were the Beast Wars CG series animated in North America, they were also given a very kid-oriented dub. The series might be on the list for unintentional laughs as much as it is a troll answer.

------
Scott Green is editor and reporter for anime and manga at geek entertainment site Ain't It Cool News. Follow him on Twitter at @aicnanime.