New app allows Premium members to view shows on PS3.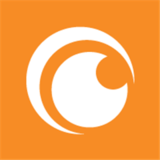 After first being announced during Anime Expo, Sony and Crunchyroll have officially launched the long-awaited Crunchyroll app for the Playstation 3. The free app will allow Premium members to view catalog and simulcast episodes while also including the first episodes of simulcast shows as shown below with Saki: Episode of Side A for non-Premium members.
The app also includes access to your Queue and to celebrate the launch, Crunchyroll will be offering a free 30 day Premium trial for new PS3 app users who sign up directly from the app. The app will first be available to owners in the US and Canada with access in additional countries planned for the future and 720p/1080p HD access is also on tap for later this year. With all of that said, who's excited to finally be able watch your favorite Crunchyroll shows on your PS3 without relying on the browser?