The question was asked of Japanese fans. Over 5500 responded!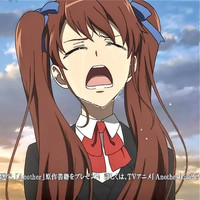 It's hard to call the character who wins #1 in the "most tragic heroine character" poll a "winner," but they are the ones the fans think about most when it comes to rotten breaks.
The poll closed at 9:46 PM on August 2nd in Japan with a total of 5507 votes cast, and the results are…tragic.
Here they are!
1 Izumi Akazawa (Another) 480 votes
2 Sayaka Miki (Madoka Magica) 475 votes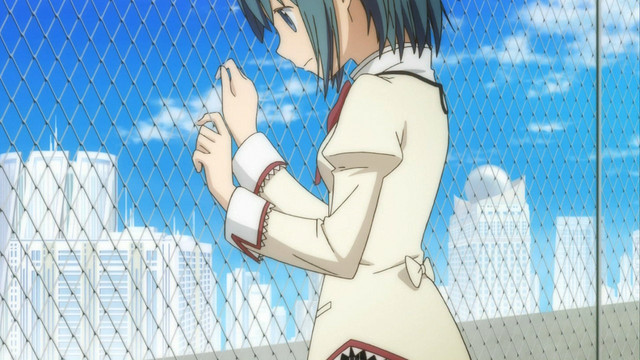 3 Sachi (Sword Art Online) 375 votes
4 Mami Tomoe (Madoka Magica) 344 votes
5 Shirley Finette (Code Geass: Lelouch of the Rebellion) 291 votes
6 Nagisa Furukawa (Clannad)
7 Inori Yuzuriha (Guilty Crown)
8 Euphemia li Britannia (Code Geass: Lelouch of the Rebellion)
9 Saber (Fate/stay night)
10 Minori Kushieda (Toradora)
11 Chise (Saikano)
12 Kotonoha Katsura (School Days)
13 Stella Soussier (Gundam Seed Destiny)
14 Homura Akemi (Madoka Magica)
15 Menma, AKA Meiko Honma (Ano Hi Mita Hana no Namae o Bokutachi ha Mada Shiranai)
16 Madoka Kaname (Madoka Magica)
17 Misuzu Kamio (Air)
18 Sakura Matou (Fate/Zero)
19 Ranka Lee (Macross Frontier)
20 C.C. (Code Geass: Lelouch of the Rebellion)
21 Oscar François de Jarjayes (Rose of Versailles)
22 Sekai Saionji (School Days)
23 Four Murasame (Zeta Gundam)
24 Yuko Amamiya (ef - a tale of melodies)
25 Noe Isurugi (true tears)
26 Ein (Eren) (Phantom ~Requiem for the Phantom~)
27 Nadja (Ashita no Nadja)
28 Haruka Suzumiya (Kimi ga Nozomu Eien (Rumbling Hearts: Kiminozo))
29 Yurin L'Ciel (Gundam Age)
30 Nia Teppelin (Tengen Toppa Gurren Lagann)
31 Kana Iriya (Iriya no Sora, UFO no Natsu)
32 Megumi Shimizu (Shiki)
33 Asuna Kagurazaka (Magister Negi Magi)
34 Yuki Miyata (Moshidora)
35 Scheris Adjani (s.CRY.ed)
36 Matsuri Shihou (sola)
37 Momoko Asuka (Mootto Ojamajo Doremi (Magical DoReMi))
38 Hayami Kohinata (H2O ~Footprints in the Sand~)
39 Mahoro Andou (Mahoromatic)
40 Lu Anon (Gundam Age)
41 Takuya Enoki (Akachan to Boku (Baby and Me))
42 Masane Amaba (Witchblade)
43 Oboro (Basilisk: The Kōga Ninja Scrolls)
First-place Izumi Akazawa and second-place Sayaka Miki were neck and neck, but they were a 100 votes over third-place Sachi. The number of votes drop below 200 with #11. Below 100 with #20. Below 50 with #29, Below 20 votes with #41, and anything below 7 votes didn't make the list.
We're not sure why Takuya Enoki of Akachan to Boku made this list because as far as we know, he isn't female.
So what anime/manga/game/light novel female character do you think got the rawest deal?