First OVA to be released on August 26th in Japan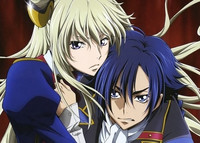 Following the first trailers for the new seasonal OVA series, the official site for the Code Geass Akito the Exiled franchise has posted the first 10 minutes of the first OVA and can be seen below:
The first OVA will be released on August 26th after it was first screened in select theaters on August 4th. Anyone looking forward to the new OVA series?
---
Humberto Saabedra is the Editor-in-Chief of AnimeNews.biz, PhoneNews.com and an occasional columnist for Ani.me. He can also be found musing on his favorite 2D girls at @AnimeNewsdotbiz.