Fifteen-year-old only left room for snacks and shower, hospitalized for "severe dehydration"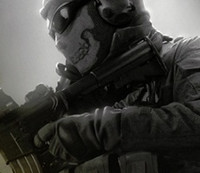 We've all spent way more time playing video games than we should have. Sometimes, though, it gets taken too far--a fifteen-year-old boy in Columbus, Ohio was recently hospitalized after playing Call of Duty: Modern Warfare 3 for at least four days straight.
Between killstreaks and n00b-tubing, the teenager only stopped to secure snacks and shower, and collapsed multiple times over his marathon before finally being admitted to a hospital. He was diagnosed with "severe dehydration" and received an IV to replenish fluids. The boy will be fine, but his mother has taken his Xbox away, which for him is probably a fate worse than death.
Nationwide Childrens' Hospital emergency physician Dr. Mike Patrick stated that gamers should exercise common sense. He recommends drinking lots of fluids (i.e. WATER), taking breaks for physical activity like jumping jacks or taking a walk, and getting an adequate amount of sleep.
As a medical professional myself, I would like to add going to the bathroom on the list of must-do things. Now with that said, I'm gonna go back to marathoning Persona 4 Arena so I can get the review done by Sunday.*
What do you think? Some games have little notifications telling gamers to take breaks--should this become universal?
via Gamespot
*Nate Ming does not recommend marathon gaming sessions.