Over 1600 Japanese fans who love their sadists responded!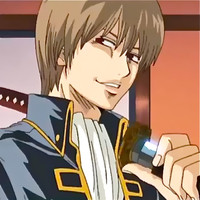 You know when that light shows in their eyes that some poor, unassuming character is in for a lot of pain! These are who the Japanese fans chose as their favorite ultra-sadistic characters!
The poll closed at about 1:00 AM last night (August 11th) in Japan with a total of 1620 votes, and the most cruel are:
1 Sougo Okita (Gintama) 229 votes
2 Hitagi Senjougahara (Bakemonogatari) 139 votes
3 Gintoki Sakata (Gintama) 123 votes
4 Izaya Orihara (Durarara) 96 votes
5 Kagura (Gintama) 95 votes
6 Yuri (Angel Beats!)
7 Kagerou Shoukiin (Inu x Boku SS)
8 Haruhi Suzumiya (The Melancholy of Haruhi Suzumiya)
9 Soushi Miketsukami (Inu x Boku SS)
10 Shinpachi Shimura (Gintama)
11 Hiroomi Souma (Working!!)
12 Taiga Aisaka (Toradora)
13 Neuro Nougami (Majin Tantei Nougami Neuro)
14 Chinatsu Yoshikawa (YuruYuri)
15 Mio Isurugi (MM!)
16 Yozora Mikazuki (Boku wa Tomodachi ga Sukunai)
17 Accelerator (To Aru Majutsu no Index)
18 Sanzou Genjou (Saiyuuki RELOAD)
19 Hajime Saito (Rurouni Kenshin)
20 Matsurika Shinouji (Maria Holic)
21 Izumi Akazawa (Another)
22 Koko Hekmatyar (Jormungand)
23 Ryuusei Amanogawa (Jinzo Konchu Kabuto Borg VxV)

First place Sougo Okita topped the list by almost a hundred points, but after that, there weren't very many votes between each name. The number of votes drop below 75 with #10. Below 50 with #15, below 40 votes with #18, and only falls below 25 votes with the final entry at #23. Anything below 22 votes didn't make the list.
So what Japanese character do you think handed out the "tough love" the best?