TV series confirmed on new webpage for TV channel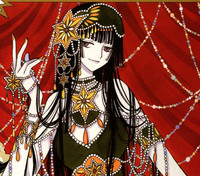 The latest TV listings for Japanese pay TV service WOWOW have confirmed that a new live-action adaptation of CLAMP's supernatural manga xxxHOLiC will make its official debut next year as part of the premium satellite network's new slate of shows for the 2013 season.
Currently, the cast consists of actress and model Anne as Yuuko, actor Shota Sometani as Watanuki, with Kisuke Toyoshima helming the series. The manga was previously published in Japan until its final volume in 2011, with Del Rey handling the manga in the US and Funimation handling the anime adaptation.
Anyone looking forward to seeing how the story will be handled as a live-action drama? I loved the manga and the anime series so this one has me curious, especially as it came out of nowhere.
via OtaNews Sokuho
---
Humberto Saabedra is the Editor-in-Chief of AnimeNews.biz, PhoneNews.com and an occasional columnist for Ani.me. He can also be found musing on his favorite 2D girls at @AnimeNewsdotbiz.