From KyoAni's Cho 2 Koi to Monsuno, see what grabbed the attention of eleven thousand fans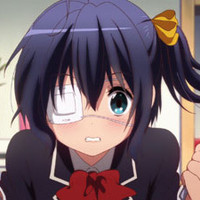 It's hard to think of an anime season more anticipated than this fall, but which October premiere rules the roost? In a new Biglobe poll, over eleven thousand Japanese fans named the series that has fully commanded their attention. From KyoAni's Cho 2 Koi to Monsuno, see what they picked...
1. Chū-2 Byō de mo Koi ga Shitai!/Regardless of My Adolescent Delusions of Grandeur, I Want a Date!
2. Little Busters!
3. From the New World
4. K
5. of Hayate the Combat Butler: Can't Take My Eyes Off You
6. To Love-Ru Darkness
7. Zetsuen no Tempest
8. Gintama
9. Sakura-sō no Pet na Kanojo
10. Hidamari Sketch × Honeycomb
11. Psycho-Pass
12. Bakuman - 3rd
13. Seitokai no Ichizon - Hekiyoh Gakuen Seitokai Gijiroku
14. Tonari no Kaibutsu-kun
15. Jormungand - Perfect Order
16. Magi
17. Robotics;Notes
18. Oniichan dakedo Ai Sae Areba Kankeinai yo ne (As Long As There's Love, It Doesn't Matter If He Is My Brother, Right!? )
19. Initial D - 5th Stage
20. (tie) Ebiten: Kōritsu Ebisugawa Kōkō Tenmon-Bu
20. (tie) Suki-tte Ii na yo.
22. (tie) Medaka Box - Abnormal
22. (tie) Hiiro no Kakera Dai-ni-Shō
24. Code: Breaker
25. Kamisama Kiss
26. Girls und Panzer
27. JoJo's Bizarre Adventure
28. Busou Shinki
29. Btooom!
30. Bottom-Biting Bug
31. Chō Soku Henkei Gyrozetter
32. Ixion Saga DT
33. Teekyū
34. Aoi Sekai no Chūshin de
35. (tie) Aikatsu!
35. (tie) Lychee Light Club DE
37. (tie) Monsuno
37. (tie) Haitai Nanafa
What fall anime are you looking forward to most?
------
Scott Green is editor and reporter for anime and manga at geek entertainment site Ain't It Cool News. Follow him on Twitter at @aicnanime.