Not just infringement of copyright, but also human right issue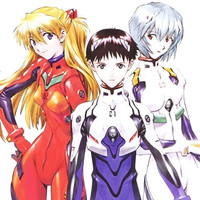 On September 26th, Shizuoka Minami station and Consumer and Economic Division of the Shizuoka prefectural police arrested two men who lived in Shizuoka-city and Fuji-city for suspicion of selling pirated Evangelion goods. One of the suspects, 39-year-old ex-owner of a recycle shop in Fuji-city, owned an employment support facility for people with disabilities. About 20 physically and mentally disabled people had been registered at the facility. The two conspired together to use those people to make tin badges and photo frames with the Evangelion illustrations without the copyright holder's permission. They got the Eva illustrations from the Internet.
The police believes that the disabled people at the facility didn't know or couldn't understand what they were making were illegal products at all. Another suspect, 38-year-old current owner of the recycle shop, had sold those pirated goods by toy capsule vending machines at his shop since a year ago.
The price for the badge was 300 yen (about US$3.86) and the photo frame's was 1,000 yen (US$12.87).
The police seized 250 badges and 68 photo frames from the shop. The both suspects admitted their guilt.
According to the police, they were also suspected of producing pirated One Piece goods. 
Source: MSN Sankei News
Evangelion image © Khara