Growlanser, World of Warcraft, and Haruhi Suzumiya art books also planned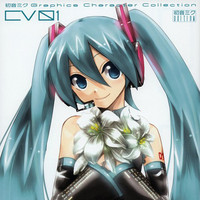 Following UDON's summer San Diego Comic Con announcement that they plan on releasing art book of Evangelion, Haruhi Suzumiya and Read or Die, the publisher announced a new wave of licenses at this weekend's New York Comic Con, with Hatsune Miku and her vocaloid siblings, Satoshi Urushihara's Growlanser and World of Warcraft on tap.


GROWLANSER: ART WORKS
The Growlanser series of tactical role-playing games is a favourite of hardcore JRPG players with its gorgeous, intricate character designs, and dramatic storytelling.
UDON Entertainment's Growlanser Art Works features the artwork of Satoshi Urushihara in a spectacular, 176 page release. Includes game covers, character designs, merchandising artwork, rare promotional pieces, creator commentary, and an exclusive interview with Satoshi Urushihara and the development team behind the Growlanser series.
Featuring materials from Growlanser 1 through 6, for titles appearing on the PlayStation, PlayStation 2, and PSP.
Coming in February 2013, at the printers now.
HARUHI SUZUMIYA ILLUSTRATIONS: SPRING & SUMMER
HARUHI SUZUMIYA ILLUSTRATIONS: AUTUMN & WINTER
Joining our recently announced artbook HARUHI-ISM: Haruhi Suzumiya Illustrations by Noizi Ito, UDON Entertainment is proud to announce that 2013 will see the release of not one, but THREE Haruhi artbooks!
Haruhi Suzumiya Illustrations: Spring & Summer and Haruhi Suzumiya Illustrations: Autumn & Winter collect a stunning array of artwork from the Haruhi Suzumiya anime series, with the illustrations broken into seasonal themes. Collecting illustrations from the series and original material created for anime magazines and other promotions... whether you want fun and sexy times at the beach or gorgeous Christmas and new year illustrations, you've now got Haruhi and co. for every season!
These books will be released approximately 3 months apart, with HARUHI-ISM in Q1,Spring & Summer in Q2, and Autumn & Winter in Q3, 2013.
--
MIDORI FOO'S BOOK OF PICTURES
This one is for fans of extraordinary artwork! UDON Entertainment is proud to announce that we will be releasing the spectacular art collection Midori Foo's Book of Pictures, a massive, 300+ page illustration collection featuring the work of acclaimed artist and designer Midori Foo!
While her name may not be known to the general public, Midori Foo's illustrations have graced video games, light novels, trading card games, art collections, and popular illustration magazines including Kikan S Magazine and FELLOWS! Magazine for years to come.
Midori Foo's illustrations are utterly gorgeous and of the highest quality, with a huge range of styles contained in the book. This will be one of our loveliest collections of the year, and fans of APPLE, ROBOT, and PIXIV ALMANAC are going to absolutely love this book.
To be released in Q2 2013, at the printers now!
Vocaloid Hatsune Miku Character Graphics Collection: CV01 Edition
Vocaloid Kagamine Len & Rin Character Graphics Collection: CV02 Edition
Vocaloid Megurine Luka Character Graphics Collection: CV03 Edition
Following hot on the heels of UDON Entertainment publishing the first official Hatsune Miku artwork in PIXIV ALMANAC earlier this year, we're proud to announce that we will be publishing three Vocaloid Character Graphics Collections in 2013! Hatsune Miku, Len & RIn, and Megurine Luka will all start in their own character graphics collections, to meet the growing demand for Vocaloid-related artwork and products in North America!
Each volume features more than 30 artists' spectaculr takes on the Vocaloid characters, from high-fashion to everyday activities, to pin-up style idol artwork to performance! More than 150 illustrations in each book!
Fans of our PIXIV, APPLE SELECTION, and GIRL SEVEN art books are going to love these spectacular collections of pin-up artwork!
Scheduled to be released Q2, Q3, 2013.
WORLD OF WARCRAFT TRIBUTE ART BOOK
This massive collection will offer hundreds of professional and hobby artists the opportunity to show off their artistic chops and pay homage to their favorite characters, settings, and moments from Blizzard's popular massively multiplayer online role-playing game (MMORPG).
Beginning November 1, artists from around the world are invited to submit their original, World of Warcraft–inspired artwork for consideration to be included in this collection. UDON's previous 'Tribute' books have served as a "Who's Who" of international comic, concept, game, and fan artists, and WORLD OF WARCRAFT TRIBUTE will continue that tradition by collecting imaginative takes on Blizzard's game world—from anime and western comic styles to cartoons, pixel-based art, sculptures, and more—whatever medium the artist chooses to express their unique vision of the Warcraft universe.
Blizzard and UDON will select the most epic and impressive submissions to be included in WORLD OF WARCRAFT TRIBUTE, which will premiere as a special limited-edition hardcover book at San Diego Comic-Con 2013. With thousands of entries expected, submitting artists are encouraged to bring their "A" game if they aspire to have their work included in the collection.
For full WORLD OF WARCRAFT® TRIBUTE artwork submission details, head toWarcraftTribute.com. Contest entries will be accepted beginning November 1, 2012 through noon PST on January 15, 2013.