The letters indicate strong hatred toward the author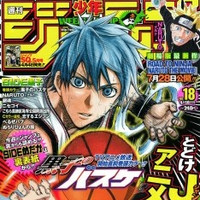 The alma mater of Tadatoshi Fujimaki, the author of Kuroko's Basketball manga, and a publishing production related to the manga in Tokyo, received threat letters with powdery stuff and liquid in succession this month.
According to Tokyo Metropolitan Police Department, a student at Sophia University in Tokyo's Chiyoda ward found a container with hydrogen sulfide-like liquid in the gym on October 12th. A paper attached to the container said, "I hate Tadatoshi Fujimaki" and "Stop the manga." No one was injured at the university. Then Tokyo Metropolitan Toyama High School in Shibuya ward received a threat letter saying "I don't like Fujimaki" with the powdery stuff yesterday on October 16th. The both schools were Fujimaki's alma mater.
Also, a publishing production in Suginami ward received powdered barium and a threat letter on October
13th. The letter said, "If you don't stop the parody manga, hydrogen sulfide will be boiled." The police has
begun the investigation on suspicion of threats.
Source: FNN, Yomiuri, Tokushima Shimbun
image © Tadatoshi Fujimaki/Shueisha