Light novel author confirms second season via Twitter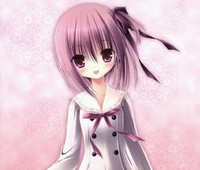 The autthor of the Ro-Kyu-Bu basketball light novel has confirmed on his own Twitter account that the anime adaptation will receive a second season. The confirmation was first given during Sunday's Dengeki 20th Anniversary event with the new title Ro-Kyu-Bu SS, with two meanings: "Shōgakusei wa Saikō daze" ("Primary School Girls Are Great!!") and "Second Season".
The first season was better known for inspiring a line of rather disconcerting merchandise centering around the above mentioned "Primary School Girls Are Great" catchphrase and it also had the distinction of having its US home video rights pulled by the production committee with no explanation whatsoever.
With the confirmation of the second season, did anyone actually watch the show, or did the merchandise creep a lot of people out of watching the show?
---
Humberto Saabedra is the Editor-in-Chief of AnimeNews.biz, PhoneNews.com and an occasional columnist for Ani.me. He can also be found musing on his favorite 2D girls at @AnimeNewsdotbiz.