"Sora to Hoshi to (Space and Earth/The Sky and The Stars)" to be released on March 22nd on Blu-Ray and DVD in Japan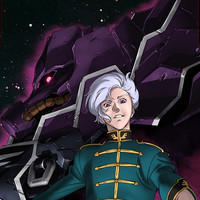 The official site for the Gundam Unicorn OVA series has been updated with the first new details on the sixth volume of the ongoing series.
The now penultimate volume, subtitled Sora to Hoshi to (Space and Earth or The Sky and the Stars) will be released next March 22nd on Blu-Ray. As is now custom for each release, the sixth episode will also receive a limited screening in Japanese theaters ahead of the home video release, starting on March 2nd.
The release is expected to receive a simultaneous English release via Bandai Visual for the Blu-Ray edition as with previous volumes, but those expecting a cheaper DVD version will be out of luck, as the now moribund Bandai Entertainment will end home video distribution that same month. Bandai Entertainment previously handled DVD releases of the Gundam Unicorn series, but otherwise had no direct involvement.
Anyone waitiing on the latest episode with this news or does the release pattern and format choice drive you away from watching it?
---
Humberto Saabedra is the Editor-in-Chief of AnimeNews.biz, PhoneNews.com and an occasional columnist for Ani.me. He can also be found musing on his favorite 2D girls at @AnimeNewsdotbiz.