The volunteer team will create an original vocaloid song and PV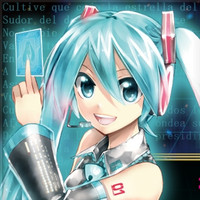 Domino's Pizza Japan has started a new project to produce its own vocaloid song using Hatsune Miku this autumn. They are well known for their collaborate menu with popular anime series such as One Piece and Tiger & Bunny. Their next wish was to use the most famous vocaloid character, Hatsune Miku. However, Crypton Future Media, the copyright holder of Miku's answer to them was, "Hatsune Miku is a character for everyone who wants to enjoy creative activities. Why don't you become a vocaloid-P (vocaloid song producer) by yourself for a start?" So they decided to produce their own Hatsune Miku song and its promotional video.
They recruited volunteers who could create songs or draw illustrations from their pizza delivery staff in Japan, and finally have formed a special team. They posted a preview video to announce the start of the project on YouTube two days ago. The next update will be on November 5th.  
Source: Netlabo
© Domino's Pizza Japan, Inc.
© Crypton Future Media