Bandai Namco teams with Wild Stunts Europe for massive Tekken throwdown with favorite characters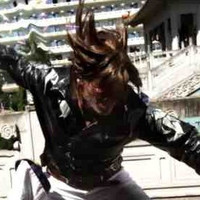 Tekken Tag Tournament 2 is one of the best, most complete fighting games of the year, so it's no surprise that it's getting plenty of love from the more artistically-minded fans out there. Bandai Namco has teamed up with action choreography house Wild Stunts Europe to put together this all-action, story-be-damned live action brawl featuring Marshall Law, Hwoarang, Lee Chaolan, and Lars Alexandersson.
That ending makes a follow-up almost a given--what do you think? Do you want to see more Tekken short films like this? We've seen several Street Fighter live-action productions--what other fighting games (or any other games in general) do you think would work if given the "action-packed short film" treatment?
via Shoryuken